Join us for a guided bird walk at Patuxent Wildlife Research Refuge in Laurel, MD.
Sunday, October 29, 2017
(Rain/snow date November 5, 2017)
9 a.m.
10901 Scarlet Tanager Loop
Laurel, MD 20708
We will meet in the lobby of the Visitors Center.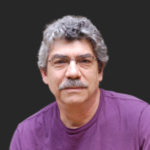 The walk will be led by an experienced birder and long-time Patuxent Volunteer Ross Feldner and will be approximately 1-2 hours. We will be walking on the wooded trails near and around Cash Lake. The walk will not be handicap accessible.
Cash Lake Trail – (2.3 km/1.4 mi.) travels along the edge of Cash Lake, the largest impoundment at
Patuxent Research Refuge. This trail offers many opportunities to view the lake and its waterfowl.
Bring binoculars along with your keen eyesight and hearing! (If you don't own a pair of binoculars, you can borrow a pair from Patuxent)
Birds will be identified by their physical features and also by their songs, chirps and calls.
Refreshments will be provided following the walk
For directions and map visit: https://www.fws.gov/refuge/patuxent/
Please RSVP to rachelcarsonlandmark@verizon.net
We will provide a check list of birds we may see on our walk.
NOTE: As this is a natural area, ticks may be present.