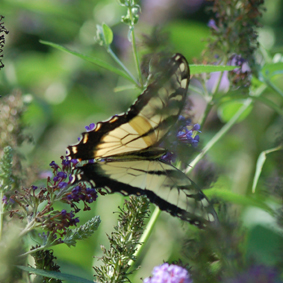 Rachel Carson Landmark Alliance (RCLA) is a 501(c)(3) non-profit organization dedicated to developing educational information and intergenerational initiatives for public participation that reflect Rachel Carson's ecological legacy and her courageous life in conjunction with the house where she wrote Silent Spring. This site with its library inside and wildlife habitat outside is suffused with Ms. Carson's deep reverence for scientific truth and her dedication to preserving a natural, sustainable environment wherever possible.
RCLA is committed to:
Developing the Rachel Carson House as a focus of environmental integrity and vision
Inspiring individuals of all ages to work for a healthy planet and a sustainable society
Promote public interest in and knowledge of our environment and its ecosystem services.
Focusing on chemical pesticide problems and alternative non-chemical ways of managing pests
Promoting Rachel Carson as a heroic and courageous woman who can serve as a role model especially for young women
Publishing information for the public that is easy to understand and scientifically accurate and
Maintaining the Rachel Carson House as a historic landmark
Maintaining the grounds to emphasize the elements that Rachel valued as plantings and in deference to wildlife while keeping to the guidelines of the National Historic Landmark status of the property.