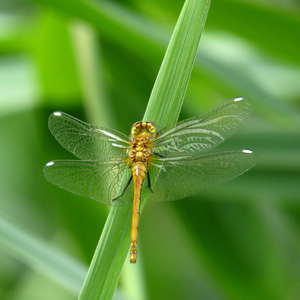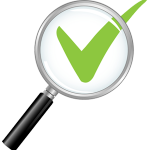 "A STORY ABOUT FACT CHECKING: Re BEES AND IMIDACLOPRID"
The article, "USDA study concludes neonics not driving bee deaths-As White House set to announce `bee revival' plan'" by Jon Entine was placed on a community list serve by a Master Gardener apparently in support of the neonicotinoid (aka: neonic) insecticide, Imidacloprid. When we at RCLA were asked to give an opinion on the article, it raised red flags due to the presence of several sweeping statements indicating Imidacloprid to be harmless for honeybees. Entine credited these findings to research published in (as he calls it) "PLOS ONE" but no reference was given. The Entine statements contradicted information in the scientific publication, "Assessment of Chronic Effects of Imidacloprid on Honey Bee Colony Health," by Dively, et al. published in PLoS ONE, with a publication date 5 days prior to the Entine article's date. In contrast to the Entine article's claim of no problem at any Imidacloprid dose level; the Dively, et al. publication found that Imidacloprid was associated with increased parasite numbers at all exposure levels and significant adverse effects to honey bees at the two upper level doses.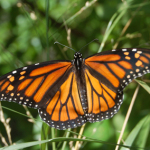 MONARCHS, MILKWEED, FLOWERING PLANTS, GMOs, PESTICIDES AND PEOPLE
President Obama and many Americans have become concerned about the drastically reduced Monarch butterfly population-devastated in large measure by widespread use of the herbicide glyphosate (as Roundup). Glyphosate is used to control weeds in the biotechnology-based GMO monoculture farming system. Under this industrial, unsustainable agricultural practice, milkweed plants vital to the Monarch's life cycle have been eliminated from 100 million acres of US land. Discussed in detail in the article's text are plans for growing milkweed and certain flowering plants that benefit Monarchs, to help restore the species' numbers.
In addition to growing Monarch-friendly plants, to help reverse this iconic butterfly's population decline, what actions can we take? Step 1-Be certain that all of your purchased plants and your garden areas intended for Monarchs remain free of any pesticides. Step 2-Choose to avoid GMO-grown products by buying organic. Step 3-Voice objections to GMO-monoculture growing practices and support labeling of GMO-produced food and fiber products.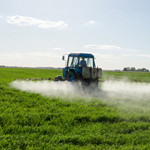 5 PESTICIDES CLASSIFIED AS CARCINOGENIC TO HUMANS
From the WHO World Health Organization's International Agency for Research on Cancer (IARC)
On March 20, 2015 IARC released a report (Monograph 112) assessing the carcinogenicity of 5 pesticides (glyphosate, diazinon, tetrachlorvinphos and parathion).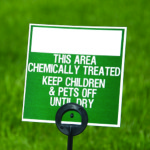 TESTIMONY SUPPORTING BILL BILL 52-14 FROM JANUARY 15TH HEARING
The January 15, 2015 hearing for Montgomery County, Maryland's Bill 52-14 prohibiting certain pesticides for cosmetic use on residential lawns and Montgomery County property in order to protect health of residents and pollinators was a standing room only event. RCLA's president Dr. Diana Post spoke in support of Bill 52-14 and submitted written testimony.  The full text of her testimony is available as part of RCLA's Alliance for Awareness program.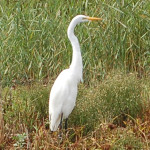 SENSE OF WONDER, SENSE OF THE WILD
This year, 2015, presents a special opportunity to restore Rachel Carson's sense of wonder and call attention to her sense of the wild, both are needed now more than ever. Here we consider both "senses" and offer activities to celebrate their importance.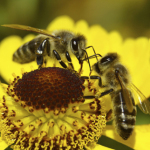 NEONICOTINOIDS, POLLINATORS AND ALTERNATIVES (July 2014
This includes a list of current announcements from government and business sources showing greater concern for protection of pollinators and Monarch butterflies. It also provides summaries of two recent science-based publications that link pesticide use to pollinator decline and recommends reducing the level of pesticide use to protect pollinators. Presented at PAC MD Dept of Ag, Annapolis, MD, July 23, 2014.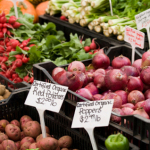 SPRING OF AWARENESS AND ACTION 2014
This discusses reasons for choosing organically-grown food, restoring habitat for Monarch butterflies, avoiding chemcical pesticides on ornamental landscapes, and focusing on pesticide hazards to wildlife. it provides 6 recommendations for citizen action.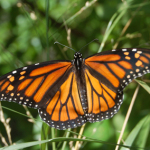 MONARCHS IN MARYLAND AND BEYOND (April 2014)
Written for distribution at RCLA's celebration of the 50th anniversary of Rachel Carson's passing (April 14) we discuss her link to the Monarch butterflies that migrate in the fall from Canada along the east coast passing through Maine and Maryland in their annual journey to reach their wintering site in Mexico. Nationally, April 14, 2014 was designated as a day of action encouraging citizens to remember Rachel and to cultivate milkweed plants and work for restoration of Monarch butterflies in her memory. RCLA distributed milkweed seeds for this purpose at our Remembrance Event.